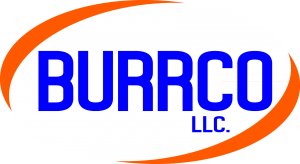 We Buy, Sell, and Broker New and Used Wireline Trucks, Tools, Companies, and Related Oilfield Equipment
Get Equipment Updates

Delivered to Email
Burrco excels at buying, selling and helping our clients find oilfield equipment throughout the United States. With more than 30 years of knowledge and experience in the industry, we've built strong relationships with dozens of companies and individuals. To help you find the best deal, look through our lists and give us a call.
These Terms of Use set forth the terms and conditions that apply to your use of the Burrco. Website (domain "Burrco.com"), hereinafter "the Website". By using the Website (other than to read this page for the first time), you agree to comply with all of the terms of use set forth herein. If you do not agree to these terms and conditions, you should not access or use the Website. The right to use the Website is personal to you and is not transferable to any other person or entity. 
Copyrights and Trademarks 
A. All materials contained on the Website are protected by copyright law. Copyright © 1999-Burrco a West Virginia corporation. All rights reserved. 
B. Burrco. hereby grants users of the Website permission to reproduce materials available herein, located at www.burrco.com, for noncommercial purposes within your organization only. In consideration of this authorization, Burrco. requires you to retain all copyright and other proprietary notices contained herein; you may not remove any mention of Burrco. nor our logo. Except for these specified uses, reproduction in any form is prohibited without prior written authorization from Burrco. Distribution for commercial purposes is prohibited. 
C. Trademarks and/or service marks (including logos and designs) found on the Website are trademarks/service marks that identify Burrco. and the goods and/or services provided by Burrco. Such marks may not be used under any circumstances without prior written authorization Burrco except as described herein. 
D. Nothing contained herein shall be construed as conferring by implication, estoppel, or otherwise any license or right under any patent or trademark of Burrco or any third party. Note that any product, process, or technology in these pages may be the subject of other intellectual property rights reserved by Burrco., and may not be licensed hereunder. 
Links to www.burrco.com 
Burrco.com. has neither the authority nor the disposition toward prohibiting any text-based hyperlinks to its webpages, although the webmaster does appreciate notification. Any such links should not be understood to indicate either approval or disapproval by Burrco. of any material or content based at the linking site. While reposting of our copyrighted materials to other websites is prohibited, any website may link to a webpage on our site and the link will remain valid (these pages reside on a stable server with permanent file locations). 
Links to Third-Party Web Sites 
Burrco. may provide hyperlinks to third-party websites as a convenience to users of the Website Burrco. does not control third-party websites and is not responsible for the contents of any linked-to third-party websites, or any hyperlink in a linked-to website. Burrco. does not endorse, recommend or approve any third-party website hyperlinked from the Website. Burrco. will have no liability to any entity for the content or use of the content available through such hyperlink. 
No Representations or Warranties; Limitations on Liability 
The information and materials on the Website may include technical inaccuracies or typographical errors. Changes are periodically made to the information contained herein. AnaLog Services. Inc. may make improvements and/or changes in the products, programs, policies, or services described herein at any time without notice. Use or reliance on the information and materials contained herein (Burrco. website at domain "Burrco.com") is entirely at your own risk. 
Burrco. MAKES NO REPRESENTATIONS OR WARRANTIES WITH RESPECT TO ANY INFORMATION, MATERIALS, OR GRAPHICS ON THE WEBSITE, ALL OF WHICH IS PROVIDED ON A STRICTLY "AS IS" BASIS, WITHOUT WARRANTY OF ANY KIND, AND HEREBY EXPRESSLY DISCLAIMS ALL WARRANTIES WITH REGARD TO ANY INFORMATION, MATERIALS, OR GRAPHICS ON THE WEBSITE, INCLUDING ALL IMPLIED WARRANTIES OF MERCHANTABILITY, FITNESS FOR A PARTICULAR PURPOSE, AND NON-INFRINGEMENT. UNDER NO CIRCUMSTANCES SHALL THE SITE OWNER OR PUBLISHER BE LIABLE UNDER ANY THEORY OF RECOVERY, AT LAW OR IN EQUITY, FOR ANY DAMAGES, INCLUDING WITHOUT LIMITATION, SPECIAL, DIRECT, INCIDENTAL, CONSEQUENTIAL, OR PUNITIVE DAMAGES (INCLUDING, BUT NOT LIMITED TO LOSS OF USE OR LOST PROFITS), ARISING OUT OF OR IN ANY MANNER CONNECTED WITH THE USE OF INFORMATION OR SERVICES, OR THE FAILURE TO PROVIDE INFORMATION OR SERVICES, FROM THE WEBSITE. 
You agree to indemnify, defend, and hold us harmless from any claims, actions, losses, demands, judgments, and liabilities (including, without limitation, expenses, costs and attorneys' fees) by you or any third party resulting or arising, directly or indirectly, from your use of this Website, your violation of these Terms of Use, or your violation of any rights of another person, company or organization. 
Government Restricted Rights 
Use, duplication, or disclosure by the United States Government, other governmental entities, or on behalf of any such governmental entities is subject to any and all restrictions set forth in applicable laws, regulations, and rules. At a minimum, government users of the Website will receive no greater than the Restricted Rights as defined in FAR 52.227-14, FAR 52-227-19(c)(1-2) (June, 1987) or DFAR 252.227-7013(c)(1)(ii) (October, 1988), DFAR 252.221-7015(c) (May, 1991), DFAR 252.227-7014, or DFAR 252.227-7018 (or successor language) as applicable in any software at this website. At a minimum, government users of the Website will secure no greater than limited rights as defined in FAR 52.227.14, DFAR 252.227-7015, DFAR 252.227-7018, or DFAR 252.227-7013 (or successor language) as applicable in any technical data at this website. For purposes of any public disclosure provision under any federal, state, or local law, it is agreed that the information at the Website is trade secret and/or proprietary commercial data, and not subject to disclosure. Use of the materials at the Website by the government constitutes acknowledgment of the proprietary rights of AnaLog Services, Inc. in them. The contractor / manufacturer is AnaLog Services, Inc.; 1169 Haynesville Road; Reynolds Station, Kentucky. 
Construction and Changes to These Terms of Use 
Thevalidity, interpretation, construction, and administration of these Terms of Use shall be governed by the Laws of West Virginia. If any provision herein shall be deemed unlawful, null, void, or unenforceable by a court of competent jurisdiction, these Terms of Use shall be construed as if such provision were not contained herein. The parties consent to the exclusive jurisdiction of the courts of, and venue and situs in, Hancock or Daviess Counties, Kentucky, including as to any disputes arising over consulting or other services rendered as a result of the Website. In the event of any conflict between the English language version of the forgoing document and any other translations thereof, the English language version of such document located on the Website shall govern. Burrco. reserves the right to change these Terms of Use at any time by posting new Terms of Use at this location. You can send e-mail to support@burrco.com with any questions relating to these Terms of Use.